It takes responsibility and reliability to own a home for the long term. A mortgage is something that usually takes 30 years to pay off. As such, most homeowners are interested in a wide variety of home-related goods, services and offers because they have a vested interest in preserving their investment and maintaining financial stability. They make excellent customers for credit cards, real estate, insurance, home security systems, catalog purchases, home equity loans, and other consumer products and services.
The benefits of homeowner lists for marketing
Do you want to offer your goods and services to residential consumers but are unsure where to begin? Sending homeowners your marketing materials might be a good idea. If you know where to go, homeowner leads are easily accessible, and this group represents a sizable untapped market for many advertisers. Companies can market to a variety of homeowners, including those who are moving into new residences and those who are merely seeking a new provider of services for their residences.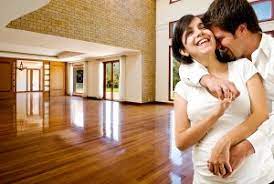 Homeowners have money to spend
Homeowners spend a lot of money, especially those who have relocated or who anticipate doing so soon. According to recent research, families that move spend $9,000 on average each time they do so. In contrast to many immobile, loyal customers, they are also more likely to consider exploring new products and corporate offerings.
Spending this much money indicates that families that have recently moved or will be doing so soon are looking to enhance their homes with new purchases of all types. Being noticeable in their inbox can enhance your chances of attracting new clients who are looking to spend money on new goods and services. This is because so many families move regularly. You will discover that you have a whole new prospective client base receiving your direct mail pieces if you obtain reliable homeowner leads.

How to obtain the top home leads
Be careful not to accept just any data when requesting a list. Your business needs the best consumer data available, especially if you're aiming your marketing at homeowners. You don't want to squander your money on marketing materials only to discover that they were sent to the wrong recipients, that the house is empty, or that it was demolished.
Therefore, make certain you are using a reputable lead generating firm for your data requirements. Your organization may target the customers who will buy your goods and services by using the accurate, current client information that a good company can offer.
Targeting new customers requires having excellent homeowner leads. However, you might discover that you are not receiving the responses you once did if you continue with your old list. Therefore, you may want to upgrade to someone with a great reputation for current information for your homeowner lists and other data needs.
You can increase the effectiveness of your homeowner outreach efforts by compiling a precise and pertinent list of homeowner leads who are interested in your particular goods or services. Furthermore, you can do so for a reasonable monthly fee. Your telemarketing and email campaigns will be more profitable overall and more effective through homeowner leads and other kinds of lists and databases.